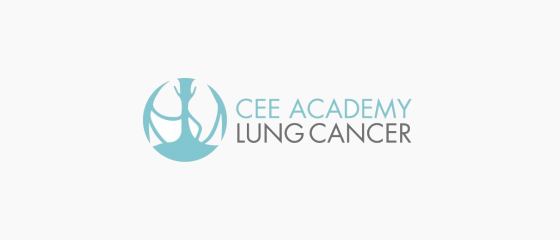 CECOG was proud to have hosted the 2nd Lung Cancer Academy in Vienna, Austria, on 15 -16 November 2018. The Lung Cancer Academy covers all topics relevant to state-of-the-art diagnosis and treatment of Lung Cancer, access to drugs in the very geographic area of Central and Southeastern Europe as well as case discussions by participants. This year, the Lung Cancer Academy has attracted 86 participants from a total of 11 countries. Participants voiced their highest satisfaction in questionnaires thus forming an excellent basis for the continuation of this initiative.
The CECOG Academy held the First CEE Lung Cancer Academy in Vienna on 2-3 November 2017.
The event consisted of presentations by Professors, P. Berzinec, T. Ciuleanu, T. Cufer, M. Dediu, G. Galffy, M. Jakopovic, D. Jovanovic, I. Kern, K. Konopa, Z. Mihaylova, W. Olszewski, L. Petruzelka, D. Radosavljevic, A. Ryska, C.Zielinski, who concentrated on very recent developments in diagnosis and treatment of Non Small Cell Lung Cancer (NSCLC ) particularly emphasizing targeted treatment modalities and therapies with immune checkpoint inhibitors.
A podium discussion under the inclusion of pathologists and medical oncologists including all countries of Central and Southeastern Europe (CEE) shed light on limitations on access to such innovations in the area. Having been attended by 40 participants, the speakers all agreed that while there was a rapid development in the understanding of the biology of NSCLC which is being translated into ameliorated treatment options, obstacles in access to appropriate diagnosis and treatment in CEE should be abolished in order to bring these innovations to the inhabitants of the various countries of the region.