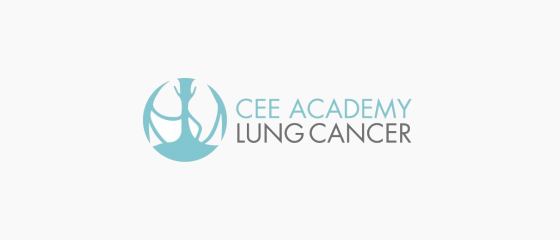 The 3rd CECOG Lung Cancer Academy was successfully organized in Vienna on November 15-16, 2019. This constituted not only an opportunity for the exchange of views by opinion leaders from the region, but also a discussion forum for young oncology specialists from CEE countries. Addressing the realities of the current clinical environment, specialists in thoracic malignancies from Austria, Bulgaria, Czech Republic, Croatia, Hungary, Poland, Romania, Slovakia, and Slovenia shared news and diagnostic as well as therapeutic possibilities and underlined the differences across countries in the management strategies of mainly non-small cell lung cancer (NSCLC).
Scientific presentations, case studies and workshops covered various topics such as biomarker detection and diagnosis in NSCLC, therapies with significant benefits on survival, unmet needs and optimal ways to translate new data into clinical practice.
Key postulates were strongly underlined during the two days of meeting:
embedding reflex pathologic molecular testing for state of the art clinical practice
involving a multidisciplinary team for optimal treatment outcomes (and the large variability across different countries)
administering sequential versus upfront targeted therapies depending on the clinical potential of the respective compound
expanding the availability of drugs and molecular testing as well as their reimbursement considering the large variability of these factors across the CEE region
following closely the introduction of innovative treatments including molecularly targeted drugs as well as immune checkpoint inhibitors and their combination with other and more conventional therapeutic options
introducing and enhancing early diagnosis considering that 75% of patients are diagnosed in advanced stages in CEE countries.
The CECOG Lung Cancer Academy demonstrated once again the high value of scientific exchange meetings involving recognized experts across CEE; this is an important network of specialists in developing practice-changing behaviors with the continuous and ambitious aim of improving patient care and patients' outcomes in the region.
The majority of participants (over 98%) considered that attending the CECOG Lung Cancer Academy has a positive impact on their work and that the presented information will be reflected in their clinical practice.
The interest of the medical community in scientific meetings focused on selected and defined diseases, their diagnosis and treatment is extremely high and was well reflected in the evaluation of the meeting by participants; the high number of participants and the very good feedbacks are, therefore, strong indicators how much specialists appreciate the relevant and clearly dedicated scientific meetings per tumor type.
CECOG was proud to have hosted the 2nd Lung Cancer Academy in Vienna, Austria, on 15 -16 November 2018. The Lung Cancer Academy covers all topics relevant to state-of-the-art diagnosis and treatment of Lung Cancer, access to drugs in the very geographic area of Central and Southeastern Europe as well as case discussions by participants. This year, the Lung Cancer Academy has attracted 86 participants from a total of 11 countries. Participants voiced their highest satisfaction in questionnaires thus forming an excellent basis for the continuation of this initiative.
The CECOG Academy held the First CEE Lung Cancer Academy in Vienna on 2-3 November 2017.
The event consisted of presentations by Professors, P. Berzinec, T. Ciuleanu, T. Cufer, M. Dediu, G. Galffy, M. Jakopovic, D. Jovanovic, I. Kern, K. Konopa, Z. Mihaylova, W. Olszewski, L. Petruzelka, D. Radosavljevic, A. Ryska, C.Zielinski, who concentrated on very recent developments in diagnosis and treatment of Non Small Cell Lung Cancer (NSCLC ) particularly emphasizing targeted treatment modalities and therapies with immune checkpoint inhibitors.
A podium discussion under the inclusion of pathologists and medical oncologists including all countries of Central and Southeastern Europe (CEE) shed light on limitations on access to such innovations in the area. Having been attended by 40 participants, the speakers all agreed that while there was a rapid development in the understanding of the biology of NSCLC which is being translated into ameliorated treatment options, obstacles in access to appropriate diagnosis and treatment in CEE should be abolished in order to bring these innovations to the inhabitants of the various countries of the region.
This event is supported by an educational grant from AstraZeneca and Amgen